Welcome to Feria Latinoamerica  2016 this year we present  an amazing  latinoamerican team, so check this out!!!
GHETTO FLOW,  JAYSON,  STEVEN CYRIL,  GREG CASTLE EL TROTON DE NUEVA YORK,  RAGGAMANJAH,  MAYITTO ZALEZ,  DJ YDDAN VAZZ,  DJ GUSTAVO RADEMAKER, .GATTO GABRIEL.
It's gonna be like The Latinos all stars show!  2 presentations 15:30 and 18:00. . See you all there!!!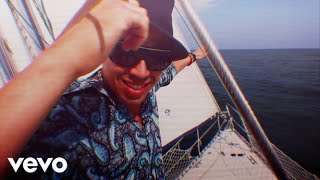 GATTO GABRIEL LIVE AT The Centro Latinoamericano de Orientación (C.L.O) will be hosting their annual Feria Latinoamerica, a mix of a party and cultural celebration of all things Latin American in Eindhoven!
The C.L.O is a foundation in Eindhoven that, since 2000, organises activities and provides assistance to expats and internationals moving from Latin America to the Netherlands.
Their popular Feria Latinoamerica event is a unique party run by more than 200 volunteers, friends and family to both inform and celebrate the diversity of the region.
Along with traditional dress, songs and food, the event also is a great opportunity to network and make friends if you're just moving to Eindhoven.
Join them for what is sure to be a great party!
Bienvenidos a la 10ª. Feria Latinoamérica 11 de Septiembre 2016, C.L.O. Eindhoven
Apreciados amigos representantes y promotores de actividades, eventos, grupos de latinoamericanos en Los Países Bajos.
La Fundación Centro Latinoamericano de Orientación (C.L.O.) tiene el gusto de invitarles el domingo 11 de septiembre 2016 a la celebración de su 10ª Feria Latinoamérica, en el Tennishal Sportcomplex Eindhoven Noord (Vijfkamplaan 12, 5624 EB Eindhoven).
La Feria Latinoamérica es un evento anual en el que, los voluntarios del C.L.O, con familiares y amigos, latinos y holandeses, presentan a los Países Bajos la diversidad y riqueza de América Latina en una fiesta multicultural llena de color, música, danzas y gastronomía, todo ello en un ambiente festivo y familiar.
Este año el tema de la Feria es "Las maravillas de mi Tierra", está dedicado a destacar los valores, riquezas geográficas y socioculturales de cada país
Se presentará información de los distintos países latinoamericanos, grupos folklóricos, exposiciones temáticas, desfile de trajes típicos, música, baile, gastronomía variada y selecta, productos típicos nacionales y regionales.
Los países participantes son en 2016: Argentina, Brasil, Chile, Colombia, Cuba, Ecuador, Guatemala, Honduras, México, Nicaragua, Panamá, Paraguay, Perú, República Dominicana y Venezuela.
La Feria es organizada por el Centro Latinoamericano de Orientación, Eindhoven (C.L.O.), fundación que, desde abril 2000, realiza actividades de apoyo para la integración de los latinoamericanos residentes en Los Países Bajos.
Domingo 11 septiember 2016
Tennishal van het Sportcomplex Eindhoven Noord.
12:00 hasta 19:00
Entrada desde 12 años : 5 euro
Niños entre 4 en 12 años: 2 euro
Directiva del C.L.O: Cecilia Piccinini, Lizbeth Maduro, Leny Raedts,
Angelica Goyenechea, Milagros Maldonado